Priorities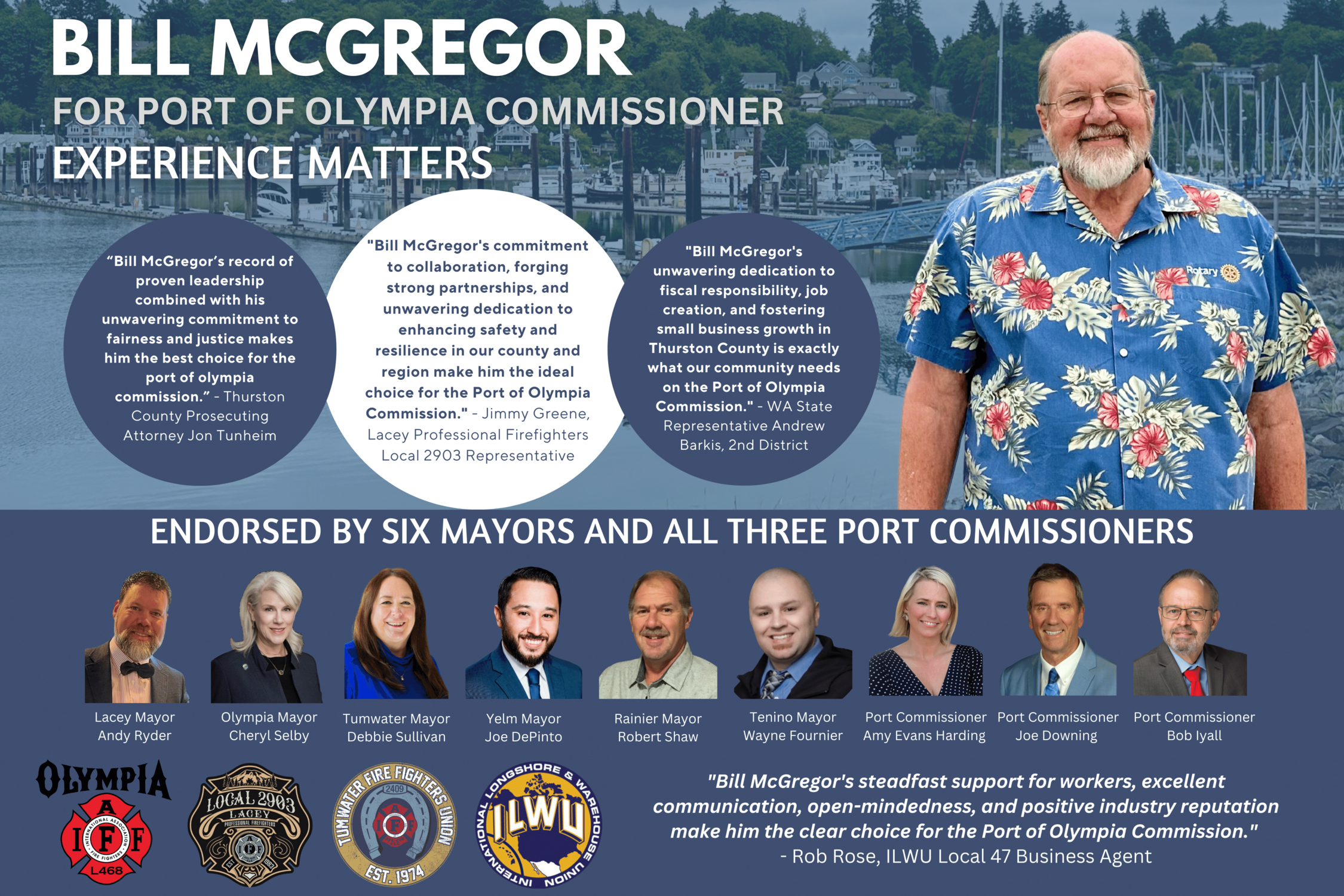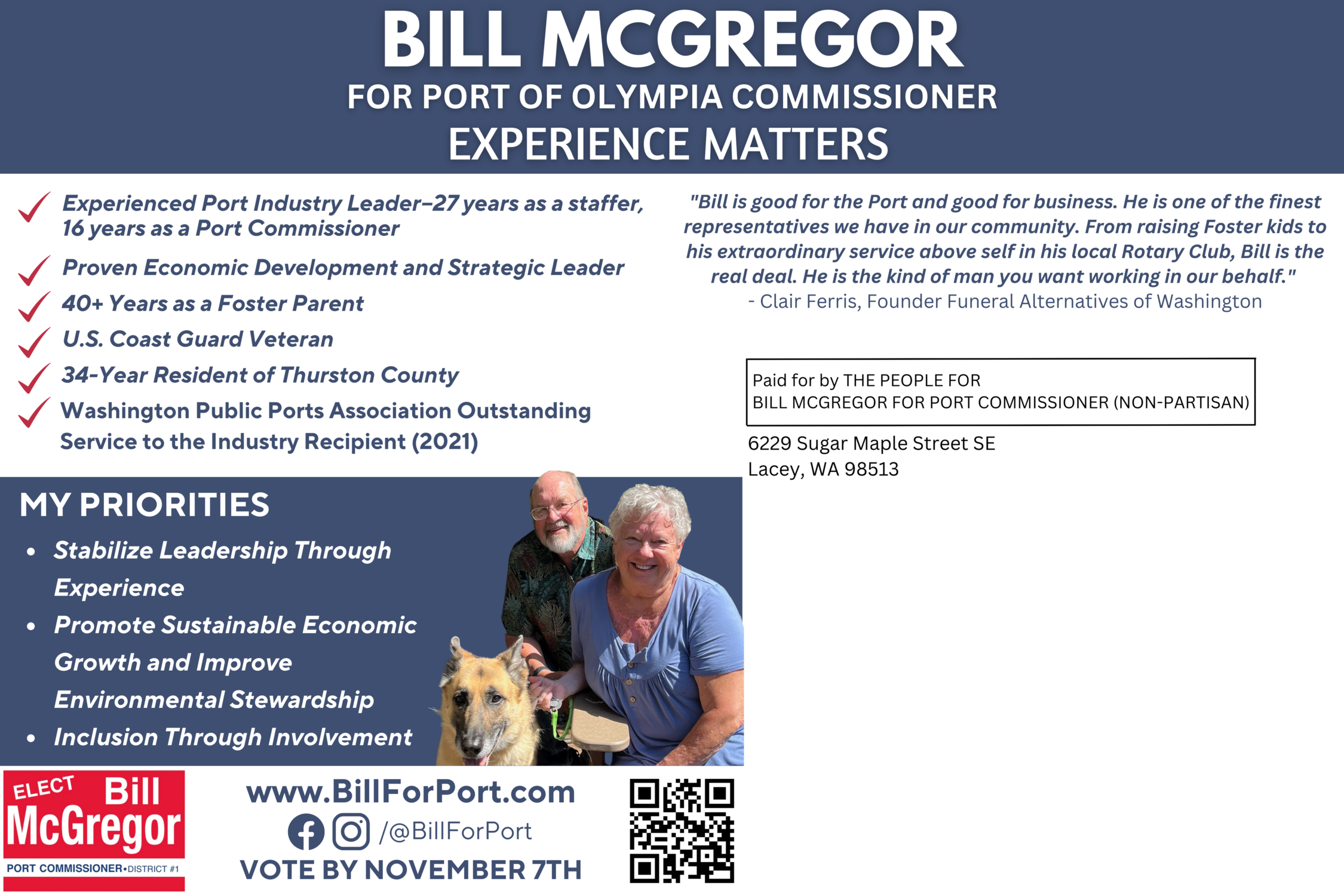 Promoting Sustainable Economic Growth and Improved Environmental Stewardship
The Port of Olympia's main mission is to promote sustainable economic growth by striking a harmonious balance between economic prosperity and ecological integrity. I believe to achieve this; the Port should continue to invest in renewable energy sources and implement environmentally conscious business decisions to minimize its carbon footprint. Over the past decade, the Port has prioritized environmental stewardship. When elected, I will continue to vote to adopt environmentally efficient practices and clean up legacy pollutants. By doing so, the Port fulfills its duty to future generations, enhances its reputation as an environmentally responsible organization, attracts sustainable businesses, and contributes to the overall well-being of the community.
---
Stabilizing Leadership Through Experience
I believe upholding accountability and integrity in leadership at the Port of Olympia fosters transparency, trust, and ethical conduct in all operations. Port leaders, responsible for their actions and decisions, create a culture of reliability and professionalism, setting high standards of governance and performance. This foundation of honesty, fairness, and ethical behavior promotes trust among stakeholders and staff. With 27 years of experience as a Port staffer and 15 years as a Port Commissioner, I bring strong leadership qualities that provide stability to the Port. Navigating complex issues and making informed decisions, I inspire confidence and trust among stakeholders and staff, steering the Port of Olympia towards long-term success.
---
Inclusion Through Involvement
I believe public involvement in the Port of Olympia is crucial to ensure transparency, inclusiveness, and democratic decision-making processes. Public involvement allows for diverse perspectives to be heard. During my time as a Port Commissioner, the Port of Olympia completed Port Vision 2050, a community-informed plan. This body of work is a perfect example of the collaboration that can help make the Port of Olympia and Thurston County a better place to live, work, and play. I will ensure the implementation of the Port Vision 2050 plan takes place during my time as a Port Commissioner.